Choosing a Business to Serve your Locksmith Needs Based on Customer Reviews
When you're choosing a business to serve your key-making or locksmith needs, you want to know who you're hiring. Are they fair, dependable, honest? Do they have reasonable rates and will they be available whenever you need them? Are their technicians professional, clean, and friendly? Do they have clean records so that you feel safe allowing them access to your home or car? These are all incredibly important issues to research before hiring a locksmith in or around Indianapolis, IN.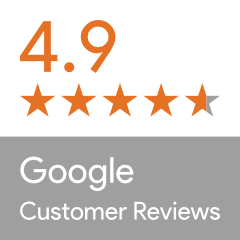 However, when you're in a jam, you don't want to have to stand there searching all over the Internet, read customer reviews, trying to decide who is going to be the best choice to get your keys out of your car or let you into your home out of the pouring rain.
Do your research now. Read real reviews from people who have used the various companies in Indianapolis. Choose the one that your gut tells you is safe, reliable, and uses good business practices.
Real Customer Reviews from Real People About Real Businesses
These reviews are taken from Google. They detail customer experiences about locksmith and key-making businesses in Carmel and the surrounding areas. All of the customers who gave these reviews rated the related business five stars.
Locksmith Pro LLC
597 Industrial Dr. Carmel, IN 46032
(317) 343-4700
Overall, customers say that this business is reliable, professional, and readily available. They provide quick, efficient work.
"David was amazing and super friendly. He was very communicative prior to our appointment and worked super quick once he's arrived. He made us extra keys at no charge and even oiled all our locks! Great price and a great guy." – Ingaborg W.
(This service cost $110 on 12/24/2021. The customer would hire this company again.)
Craig's Locksmith Service
19679 McDonald Pl. Westfield, IN 46032
(317) 557-5625
This business has hundreds of reviews! Almost all of them are five stars. Customers of this business are happy with the fair prices, say that this business is punctual and professional, and that the quality of the work is outstanding.
"Great [work]. Craig solved the problem very quickly. Picked the lock, opened [my] safe and made an emergency key so I have access when needed."
(This service cost $155. The client would hire this company again.)
Armored Lock & Security, LLC
6416 Brushwood Rd. Indianapolis, IN 46241
(317) 331-0864
This business has five-star ratings across the board. They respond to calls and arrive at homes and businesses quickly, always performing quality work. Their prices are fair and they treat their customers with respect.
"We hired Armored Lock & Security to rekey our new home. They were very professional and very responsive and kept us in the loop on when they were arriving. Sean was very friendly and great to work with throughout the entire process. Would definitely use again in the future." – Ryan S.
(This service cost $100 on 11/18/2021. The clients would hire this company again.)
Final Thoughts
There are so many options available for locksmiths in Indianapolis, IN. We hope that this detailed list gives you confidence in the choices available to you if you are ever locked out of your home or car, or if you have a house or building that needs to be rekeyed for security purposes.
Remember, you want a reliable and professional locksmith who communicates promptly and respectfully, and who comes with a clean record of safety and respect for their customers. If the small business also has employees besides the owner-operator, you also want to make sure that each employee is vetted and experienced as well.
Resources: