Locksmith Pro offers a full array of residential locksmith services, including house lockout services
Fortunately Locksmith Pro offers a full array of residential locksmith services, including house lockout services.While locking yourself out by forgetting the keys inside is not the only way a house lockout happens, it is one of the most common.In addition to just leaving keys inside, you can also find yourself stuck outside of the house because of lost keys, keys that break inside of locks, locks that refuse to function properly, and broken locks. The good news is that we have mobile locksmith services and 24-hour locksmith services that are
affordable
and can address all of these issues.Naturally, it helps to know just what to do the moment you realize that you can't open the door! Let's consider that scenario now.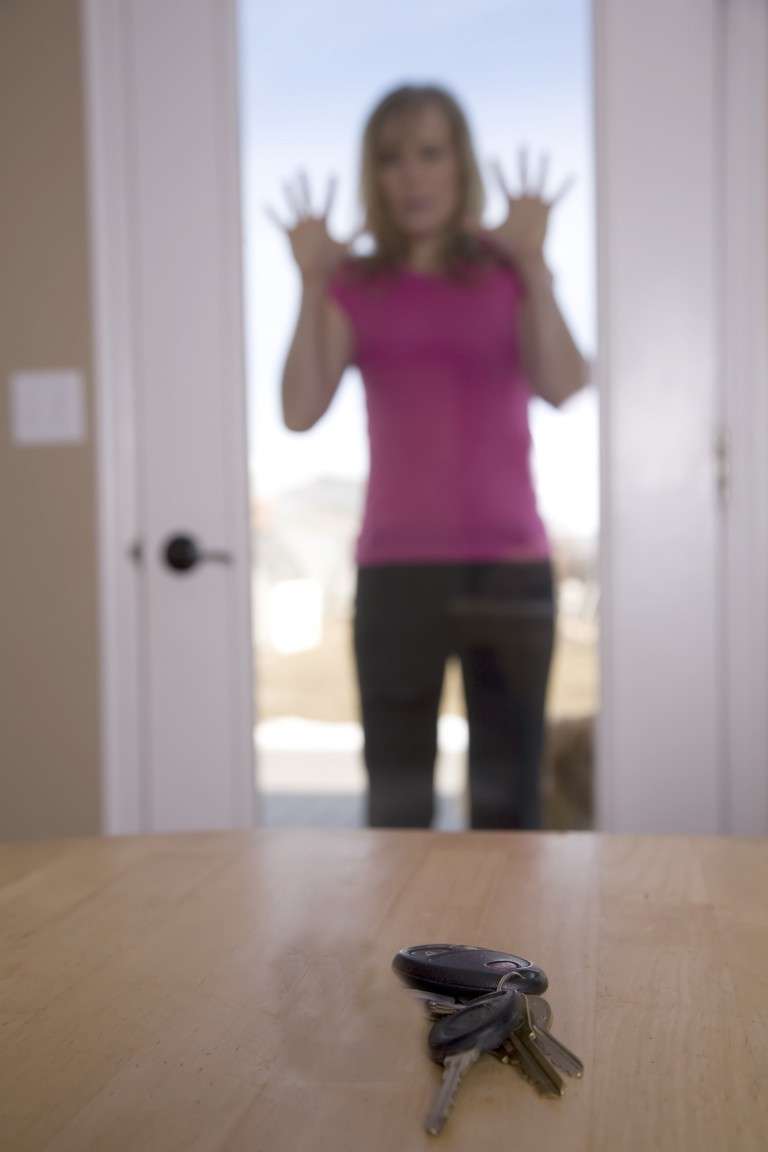 Thousands of People Lock Themselves Out
It might surprise, and reassure you, to hear that millions of people lock themselves out of their homes on a regular basis. It is one of the easiest things to do. You go to grab the paper off the yard, look in the mailbox, grab something from the car, or even meet someone in the drive or yard and…click. That one, soft sound is also one of the most horrible when you realize that you don't have your keys, and that the door probably just locked itself. Fortunately Locksmith Pro offers a full array of residential locksmith services, including house lockout services, house re-key options, all kinds of lock installation services, deadbolt lock installation and door lock repair among others.
What to Do When You Experience a House Lockout
One of the best things you can do when you experience a house lockout situation is actually something you do long before that moment occurs. You prepare for it! Of course, that's just what you are doing by reading this. However, being proactive and prepared can mean different things.
One of the wisest steps to take, where residential locksmith and emergency locksmith services are concerned, is to have the name and number of a reliable, emergency residential locksmith available. Even if you don't have a phone and find yourself knocking on the neighbor's door to get some help, knowing a trustworthy and experienced residential locksmith's name will give you peace of mind.
Be Proactive about Your Needs for an Emergency Locksmith
If you take some steps in advance of the situation, not only will you have the name and number of a reputable and trustworthy residential locksmith on hand for any sort of issue (including automotive and commercial), but you may not need to face calling them because of a house lockout.
Although our goal at Locksmith Pro is to establish a long-term and ongoing relationship with all clients (after all, everyone benefits from access to skilled locksmith services of many kinds), we try to help all of our clients avoid costly house lockout situations. Why pay again and again for something so easily done? To help, we suggest some of the following "preventative" steps: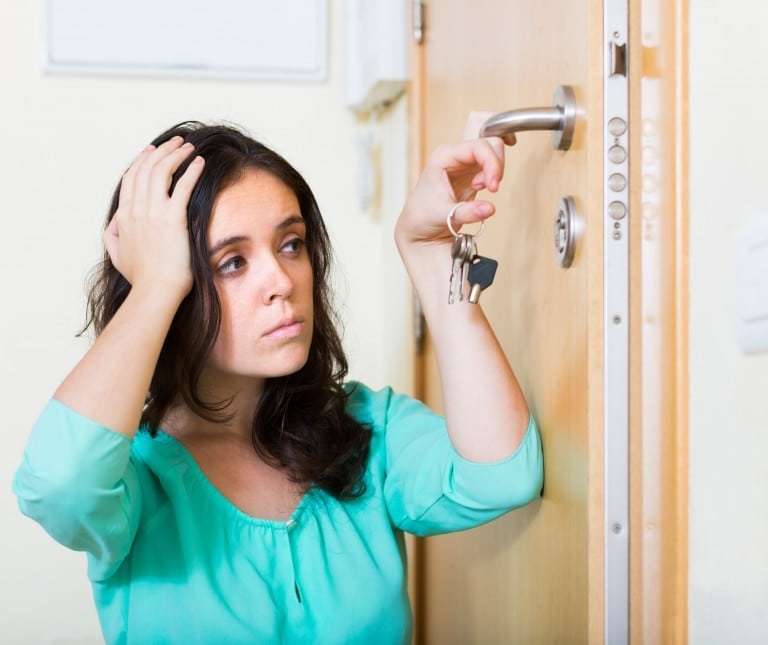 If you take a few preventative measures, you may not need a residential locksmith for a house lockout. Still, accidents happen. After all, we are frequently phoned by apartment and condo owners who have experienced a key simply snapping off inside of the door lock. This is also time for residential locksmith services, and yet it is also something that may not have been avoidable.
Why not? Well, quite often, when our residential locksmith arrives to take care of a lockout situation, they find that a lock may have already been prepared to fail. Old locks, damaged locks and even bent keys can cause all kinds of problems. When you get locked out and phone us for 24-hour locksmith services Locksmith Pro will do all that we can to repair a lock that is acting up or in which a key has broken, but quite often, it means we need to rekey locks and install a new lock.
The methods that our mobile locksmith might use can include everything from bumping the lock (taking out the lock mechanism), picking the lock or forcefully removing it through a method like drilling.
Often, our residential locksmith will then take the time to suggest the ideal locks or even recommend that you install deadbolt locks to remediate the issue. In this way, some of the emergency locksmith services that we provide are equivalent to home upkeep and maintenance.
The Issue of Maintenance and Emergency Locksmith Services
What sort of regular maintenance do you do on the exterior of your home? If you are like most home or property owners, you'll look at the condition of the roof, the foundation, the siding and the doors and windows. You'll replace anything that is worn out or rotting, and ensure that everything operates as it should. Whether it is the chimney cap or the wooden threshold of the front door, you are never going to let things degrade, rot or fail.
Unfortunately, many home and property owners don't take such a proactive view on their door locks. Many are using locks that are original to the construction of the building, and though that could be fine on a ten or even a twenty-year-old building, there are many with locks that are just waiting to fail. This is not to say that you should just replace locks once they reach a certain age. What we are saying is this: as part of your regular home maintenance and upkeep, be sure you take the age, condition and performance of the locks into consideration.
Does that old deadbolt seem to just get stiffer and stiffer each year? Is it related to the door itself, or the door frame? Is there a building-related cause that is making the lock difficult to use or is it the locking mechanism itself? Before facing a snapped key or broken lock, why not just give our residential locksmith a call and have all of the locks inspected? We can let you know if it is simply a matter of a house re-key or something more complex, like a full replacement.
Keep in mind that we do not try to make any sales as we provide service, though. Instead, we just let all of our clients know that we are here to prevent anything unexpected from happening. Whether that means locking yourself out in the middle of the night to standing in a downpour with a snapped key in your hand, our goal is to ensure that all of the doors and locks of your home do the job you expect. Our focus is getting you back inside your home or apartment, and even helping you build a multi-layer security solution through good locks, deadbolts and other options.
Getting the Best Solutions for Residential Locksmith Needs
The smartest approach to ensuring that your home, family and property remains safe is to have great locks and proactive plans about emergency situations Locksmith Pro is here for any emergency locksmith and residential locksmith needs. We want to establish a long-term working relationship with each client and are more than happy to help you create workable plans for security at all major points of entry as well as having a go to resource in the event of a lockout.
Allow our team to help you improve home security, including between the garage and the house, on any sliding glass doors, and all of the major entrances and exits into your home. We can rekey, repair and fit with new locks, and have all of the best solutions for your needs.
We always encourage clients to keep our number on speed dial to ensure they can get in touch at any time. Whether it's for a home lockout, emergency locksmith issue, or just to address worries about security, Locksmith Pro has the residential locksmith services needed…and much more.
Before we finish up this discussion about house lockout situations and the need for a residential locksmith, we want to touch on one area of the home that far too many people overlook – the door that connects the home to the interior of the attached garage. Though not all homes, condos or apartments have them, many do and it is actually a place through which many burglars gain entrance.
Though you may be completely proactive about the main doors at the front or back of the home, never forget to have us assess this one. It can be included in a house re-key and installing a deadbolt here is never a bad idea. Though it can be tough to form the habit of locking that door as you would the front door, it can be a fantastic measure for security.
Unfortunately, it also means you run the risk of a house lockout from there, too. If you take the steps we have suggested here, though, you know how to avoid and solve such an issue quickly and effectively.