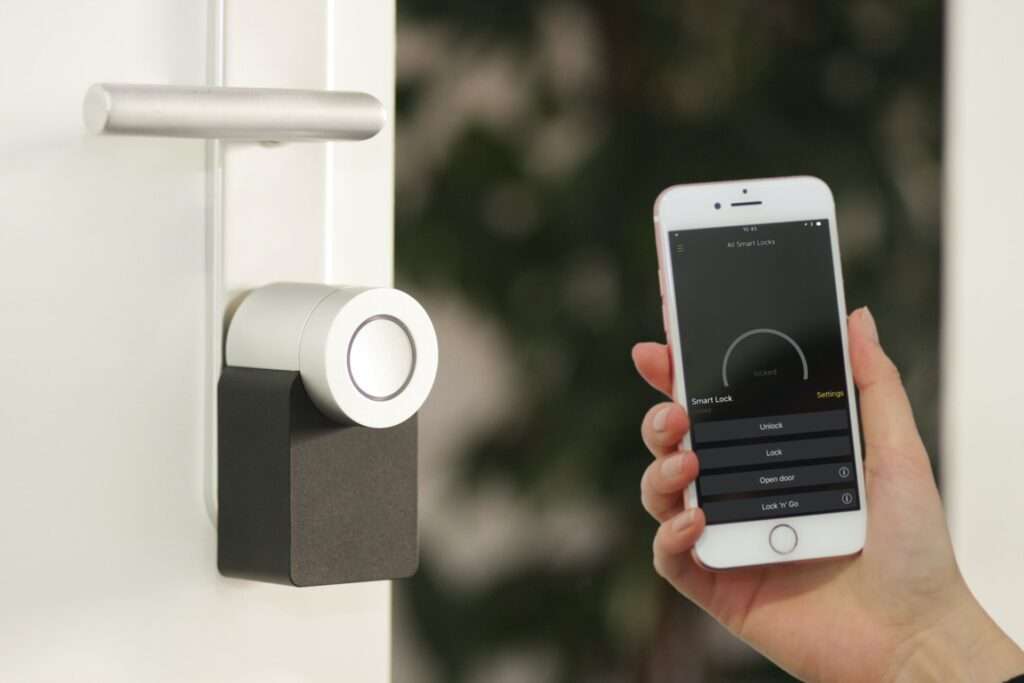 Home Security Implications for the Home Selling Process
It's no secret that property crime has seen a significant drop since the mid-90s. But that doesn't mean homeowners are not concerned. Despite the statistics, crime seems to many homeowners to be rampant. This can largely be attributed to 24-hour news channels, websites, and social media providing nonstop and instant access to news around the world.
Smart Home Security System
When your home is outfitted with a smart home security system, you can control and monitor components straight from your mobile device from wherever you may be. Whether it's your cameras, door locks, alarms, or sensors, your smart system enables you to know exactly what's going on at your property at all times.
Security System Impact
Understandably, this can play a major role when it comes time to put your home on the market. Buyers generally are attracted to security, and equipping your property with a top-notch security system can help you sell your home faster if not make more money from it. Below, Locksmith Pro covers the impact that a security system can have on a home selling process in more detail. And we also discussed some of the best smart home security systems on the market and additional measures you can take to maintain a secure property.
The Advantages
So, you know that a home security system can be a major player as you look to sell your home to the right buyer. But how exactly does it impact the process? There are both pros and cons to installing a security system before putting your home on the market. Let's start with the upside:
More Value
Installing a quality smart home security system requires a significant upfront investment, not to mention the cost of maintaining a professional monitoring service if you go that route. Buyers know this, and it can even be included in your real estate pitch. If potential buyers would consider installing a security system anyway, already having one in place could be a serious incentive. In some cases, it can even allow you to raise your asking price a little bit. But do make sure to do your market research in advance as you don't want to overspend on security upgrades and not get your expected ROI due to prevailing property prices in your area. To illustrate, homes sell at about $466K in Carmel, so you want to keep your asking price in that region.
Convenience
Life is hectic, and that is the major selling point for smart home technology. Every smart home component on the market is designed to make living more convenient and less overwhelming.
If your home already has a smart home security system, your real estate agent can briefly explain it to buyers when they tour the property. They can also go through the benefits of the security system, such as how cameras can show you whether or not the garage door was closed before you left home, whether an unwanted party approached your property while you were gone, etc. Also, the convenience of being able to control your security system and other smart home components remotely is a big plus.
Savings
Most homeowners care a great deal about saving money. And even though it requires an upfront investment, installing a smart home security system can save you significantly on energy costs, quickly paying off the initial investment.
If you have other smart home components integrated with your security system, it can save you serious energy consumption. For instance, a smart thermostat allows you to program your HVAC to keep your home cooler when you are home and warmer when you are away. Also, the buyers may be able to save on home insurance premiums if they have a security system installed.
The Disadvantages
As with most things, having a security system installed could cause a couple of issues when it comes to selling your home.
Hesitancy
Most homeowners do not have a security system installed, which indicates that having one may not make them feel safer or provide them with peace of mind. If a buyer coming from that perspective tours your home, the presence of a security system could make them second guess the purchase. For example, it may make them wonder if the neighborhood is as safe as they initially thought it to be.
Privacy Concerns
The whole point of a house showing is for buyers to inspect and evaluate the property to determine if it accommodates their needs and preference. During showings, many potential buyers will look through closets, test appliances, and do other things that could be classified as "snooping."
Freedom to Explore
It's essential to remember this is common behavior for house showings, and buyers should have the freedom to explore openly. There have been instances when sellers have left their security cameras on during showings and raised issues with their real estate agent and on why people were going through every nook and cranny in their homes. Understandably, if such information gets back to the buyer, it can cause them to feel uncomfortable and run the other way. Even if the buyer maintains interest, it can put the seller at a disadvantage when it comes time to negotiate.
Notify
If you choose to keep your home security system activated during showings, it is critical to notify everyone that comes into the home. That way, you can avoid any potential problems in the selling process.
Home Security Implications for the Home Selling Process
It's no secret that property crime has seen a significant drop since the mid-90s. But that doesn't mean homeowners are not concerned. Despite the statistics,...
Best Systems
If you're getting closer to purchasing a home security system, it's time to start researching the various products on the market. Here are a few of our favorites:
SimpliSafe
SimpliSafe provides perhaps the best DIY home security system available. It is easy to install and easy to use. It comes with tons of features like cameras and motion detector sensors. You can purchase the starter kit for about $200 and customize the alarm system with various components—all of which are affordable.
Wyze
Another DIY home security system worth mentioning is the Wyze Home Monitoring system. While it is not quite the all-around security system SimpliSafe is, it still offers plenty of features and allows you to monitor your property remotely. And it's even cheaper at around $80 for the base kit. For just $5 a month you can add professional monitoring services.
Vivint
If you're not really worried about money, consider investing in the Vivint smart home system. All things considered, it is probably the best home automation system money can buy. It offers a professional, more polished experience as well as a collection of third-party device integrations. And the system doesn't require you to sign a contract.
Other Measures
Along with getting a quality home security system, there are other things you can do to protect your household and property, as well as add appeal to your home while it's on the market. For example, consider adding motion-activated lights near your driveway and surrounding your property. This will quickly deter burglars who are considering entering the home.
Also, installing window locks can go a long way in protecting your property, especially considering that windows are a home's weakest point of entry. And putting signs on your lawn to advertise the fact that you have a security system can sometimes be enough to make potential intruders think twice about attempting a crime. Offering to replace the door locks on the home upon selling can also be an incentive to buyers. So, don't hesitate to reach out to Locksmith Pro to handle the replacement and boost the security of the property!
There is no getting around the fact that having a smart home security system can have an impact on the home selling process. Consider the pros and cons to determine whether or not a security system is in your best interest as a seller. If you choose to install one, look into the wide range of products available to determine which one will work best. Remember to take any other measures necessary to secure the property and attract potential buyers.
Would you like to read more helpful content or learn about our top-tier locksmith services? Visit MyLocksmith.pro today!