Professional Lock Installation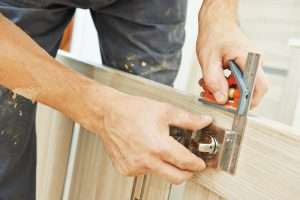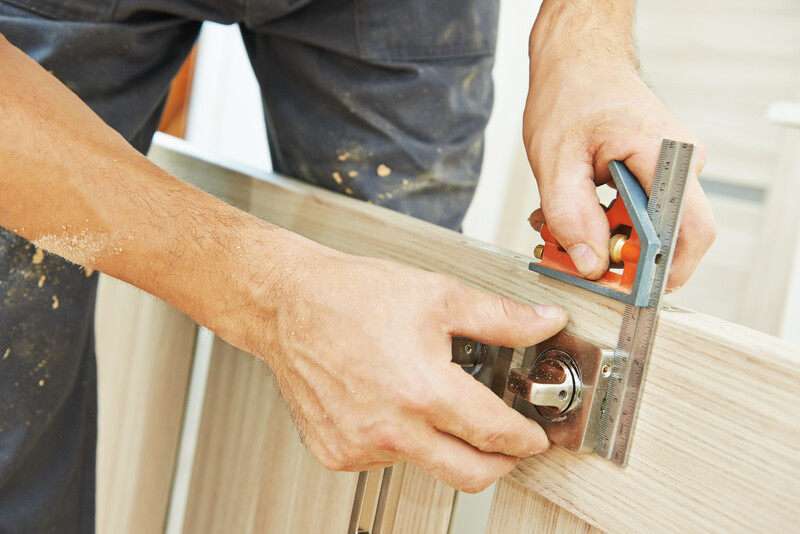 When you are at home, you have a reasonable expectation to be safe from all of the outside forces of the world. Your home should be a place where you and your loved ones can relax. It should be a place where you don't have to worry that when you come home after work or from a vacation you will find a mess thanks to thieves who have broken into the home. However the world is not a particularly friendly place, you need to be sure that you have a home that is truly safe. When you install deadbolts and have professional lock installation, it can help.
Firstly, let's look at some of the best ways to make your home safer through the use of quality lock systems, as well as other methods. We will also touch on just why you need to make sure you are using a professional for your locks to help ensure the safety of your home, as well.
Get New and Better Locks
One of the first things that you will want to consider when it comes to improving the safety of your home is the lock installation. Many properties today, whether single-family homes or a condominium, have locks that are older and outdated. In some cases, the locks that are on the property could be the same ones that have been there for the last decade or longer.
This can mean a couple of things. It can mean that the locks you have are worn out and they aren't as trustworthy as they once were. If you bought the property and you still have the same locks, then it means that anyone who lived there before and who has keys could still technically have access to your property. This is probably not a comforting thought, but it is something that many people just seem to ignore.
With new lock installation, it can ensure that you have quality locks that are reliable on the doors of your home. You could have them installed on the exterior doors, as well as the interior doors of your home. In addition, you might find that you would also like to have interior locks installed.
On the front door and the back door, you may even want to install a deadbolt. These can provide added security and durability to the doors. They will be much harder to get past, which should help you to sleep a little easier at night.
Why Should You Use a Professional Locksmith?
There are likely a number of people out there that think installing new locks and deadbolts is a simple and easy thing to do. However, it can become quite complex. After all, there are many different types of doors and different types of locks. Installing a deadbolt requires the proper materials, especially on a door that has never had a deadbolt before.
Having a professional that knows and understands locks, and that can help to make sure you have the right locks for your devices, will be very helpful. They can explain why certain locks will be better in some instances.
Of course, one of the other benefits is that the professionals for lock installation will be able to get the job done far faster and more efficiently than you could do on your own. They have the right tools and materials, and they have the know-how to do the job. This will also ensure that they do the work right the first time.
Additional Security
In addition to lock installation, professional locksmiths are also able to provide other services, such as the installation of a peephole. If you have a door that does not have one of these peepholes in it, you have no idea who is on the other side of the door when you open it up. The peephole will give you an idea of who it is before you throw open the door and welcome them. Again, they will be able to do this right the first time, which is very good considering you probably don't want multiple peepholes in your door.
If you have a garage that has a door that leads into your home, or even outside, you will need to make sure that you have it affixed with a quality lock, as well. It can help to cut down on the risk of someone getting into your home through the garage or into the garage if you have an exterior door.
Tips for Finding a Pro for Lock Installation
Whether you need to install a deadbolt or have other lock installation on your property, a pro will help to make it easier, as noted above. However, when you start looking for a professional locksmith, it is quite likely that you will find there are a large number of them in your area and this can make it difficult for you to choose the right one for your needs. Fortunately, there are some simple tips that you can keep in mind that will help to make it somewhat easier for you.
First, make sure that the company you are considering is capable of providing the residential service you need for your home. Some locksmiths only offer service for commercial buildings, or they will only offer auto locksmith services. You want to be sure that the company you are considering for lock installation can provide you with the help you need whether you are looking for some new locks for the doors, installing a deadbolt, having a peephole added, rekey locks, and more. Check their services to make sure they will be a good fit.
In addition, make sure the company you are considering serves the location where you live. Check to see what zip codes they are able to service and make sure that you fall into that area. You should also be sure to learn more about the company itself and the types of professionals that work for them.
Does the company have good reviews overall? You can often tell a lot about a company by the reviews that they have, but do not let ratings and reviews are the only thing that guides you when you are looking for professional lock installation to improve the safety of your home.
By spending a little bit of time learning about the company and the types of services they offer, it should make it easier for you to determine which company will be right for your needs.
Other Ways to Keep Your Home Safe
Lock installation can help to improve the security of your home, but just because you install a deadbolt does not mean that you want to stop there with making your home a safer place. In addition to the locks, think about some of the other things that you could do to make improvements to the overall safety of your property. Let's look at a few simple examples of things that you can do.
First, you should make sure that you have plenty of exterior lighting. This will help to reduce the ability of people to creep closer to your home without someone noticing them. Along the same lines, you will want to make sure that you have your landscaping in the front and back yard trimmed enough that they don't allow people to hide.
Window Treatments
You should also make sure that you have window treatments in the rooms. Keep these closed, especially in the evening. Blinds and curtains ensure that people who are watching your home do not see what's happening inside. If you don't use the treatments, people could see where you are storing your valuables, where different rooms are located, and more.
Be careful when you are throwing out boxes into the recycling. If you have boxes out there for a new television, a new computer, and similar high-priced items, it will alert people about what's in the house. That's not something they should know. Break the boxes down and make sure they are not visible. In addition, do not tell everyone on social media when you are planning to take a vacation. Thieves use these sites to learn when people won't be home, so they can go about their criminal activities undisturbed.
Lock Doors
Having great locks on your doors is only half the battle, though. If you install a dead lock and have professional lock installation on the doors of your home, they are only going to do you good if you use them. You and the other members of your family will need to get into the habit of locking your doors regularly. If you leave them unlocked, even the best lock and security system in the world will not do you a bit of good.
In Conclusion
As you can see, there are some things that you can do to make your home safer, and it is high time that you got started. The sooner you start the safer your home will be.
Resources:
10 Ways to Keep Your House Safe
Home Security Tips And Considerations: Assessing Everything From The Front Door To The Router